43rd IROAST Seminar held on December 5, 2018
Dec 05, 2018
IROAST held the 43rd IROAST Seminar on December 5, 2018. The seminar was organized by Dr Satoshi Hinokuma from the Faculty of Advanced Science and Technology. Dr Debasish Chakraborty, invited speaker, from the Technical University of Denmark, gave a talk entitled "Exploring ammonia as carbon free fuel: A bottom up approach." After his talk, Dr Hinokuma gave a presentation on catalytic combustion for ammonia as a carbon free-energy source. The attendants of the seminar listened to their talk attentively.

| | |
| --- | --- |
| | |
| Dr Hinokuma | Dr Chakraborty |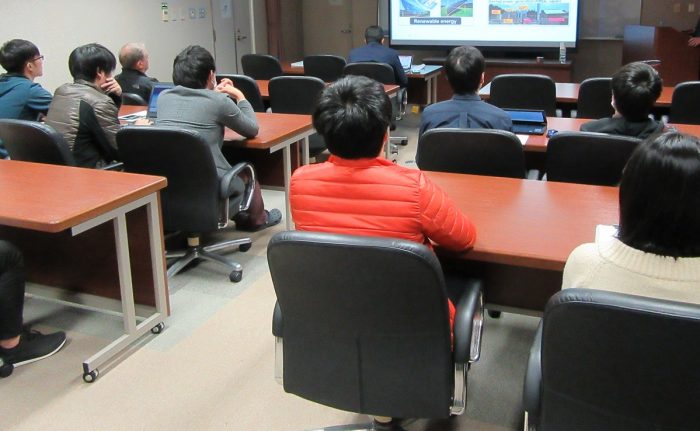 December 5 (Wed.), 2018: 43rd IROAST Seminar
Dec 5, 2018
IROAST will hold the 43rd IROAST Seminar as below. Everyone is welcome. We hope to see you at the seminar.