On October 13, 2023, the signing ceremony took place to conclude department-level academic exchange agreements between the Engineering Faculty (EF) and the Research Institute and Community Engagement (RICE) of the State University of Malang (Universitas Negeri Malang) and the International Research Organization for Advanced Science and Technology (IROAST). The ceremony was held at the State University of Malang in Indonesia and attended by IROAST Director Kazuki Takashima, Prof. Makiko Kobayashi (IROAST International Joint Research Faculty Member / Professor, Faculty of Advanced Science and Technology), and Ms. Miyuki Miyayama (Chief Manager of IROAST Administrative Office).
The State University of Malang, located in Malang, East Java, is among the oldest and most prestigious universities in the region. It keeps a prominent position in the higher education institution ranking in Indonesia. The agreement is the result of the collaboration between Prof. Dr. Ir. A. N. Afandi, an alumnus of Kumamoto University and currently the Vice Rector of the State University of Malang, and Dr. Takashi Hiyama, former Director of IROAST, who was Prof. Afandi's academic supervisor during his Ph.D. studies.
The ceremony was attended by Prof. Dr. Hariyono, Rector, and Prof. Ir. A. N. Afandi, Vice Rector, and the agreements were signed in the presence of about 30 participants. During the ceremony, the participants exchanged their views on how to promote exchanges, including visits by graduate students and faculty members and obtaining external funding for international joint research.
Prior to the ceremony, the IROAST members attended the Engineering Faculty members' meeting and introduced their respective institutions. They then shared views on specific exchanges and agreed to expand educational and research cooperation. Following the ceremony, Dr. Evi Eliyanah, Director of the Office of International Affairs, guided the Kampoeng Heritage Kajoetangan. This area is where the University is actively involved in community revitalization through preservation activities and is now recognized by the city of Malang as one of its tourist attractions.
It is hoped that the agreement between the universities will lead to even deeper amicable relations in the future.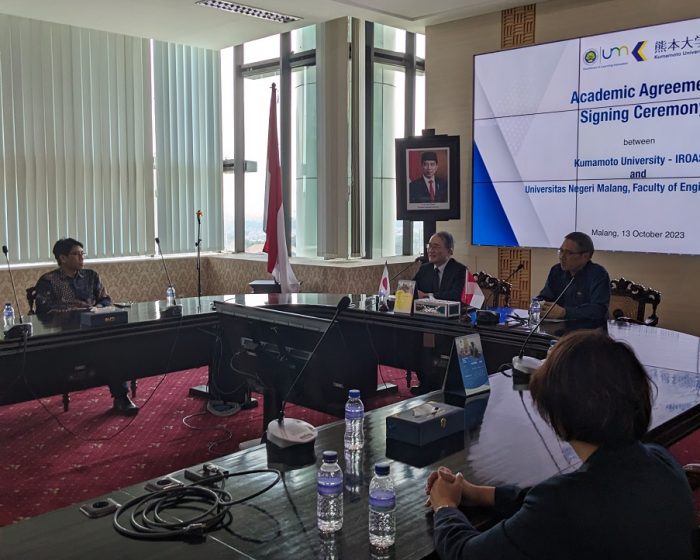 Remarks from Prof. Dr. Hariyono, Rector of the State University of Malang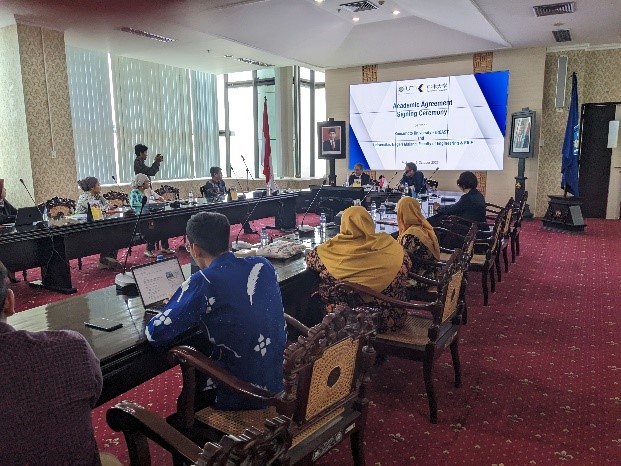 Signing Ceremony at the State University of Malang, Indonesia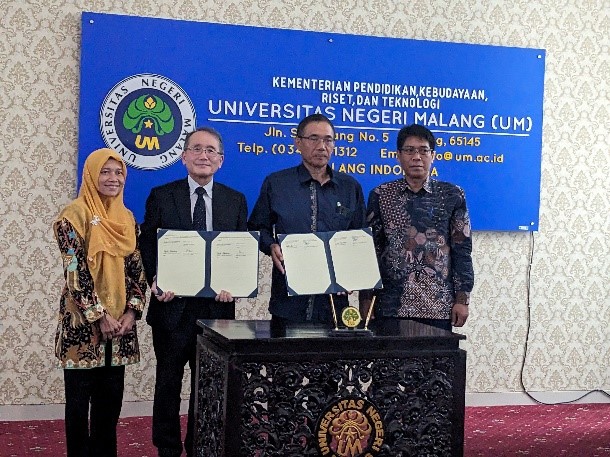 (From Left) Assoc. Prof. Dr. Siti Sendari (Vice Dean, EF), Director Takashima, Prof. Dr. Hariyono (Rector), Prof. Ir. A. N. Afandi (Vice Rector)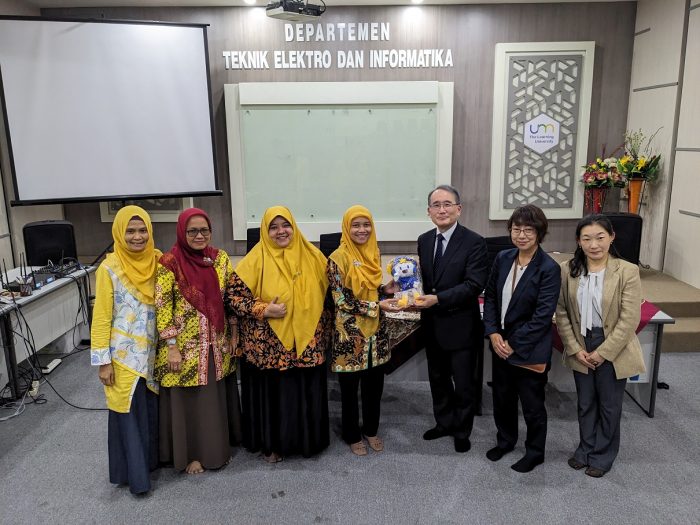 Faculty members, Rr. Poppy Puspitasari (Vice Dean, EF), Assoc. Prof. Dr. Siti Sendari, Director Takashima, Prof. Kobayashi and Ms. Miyayama at the Engineering Faculty members' meeting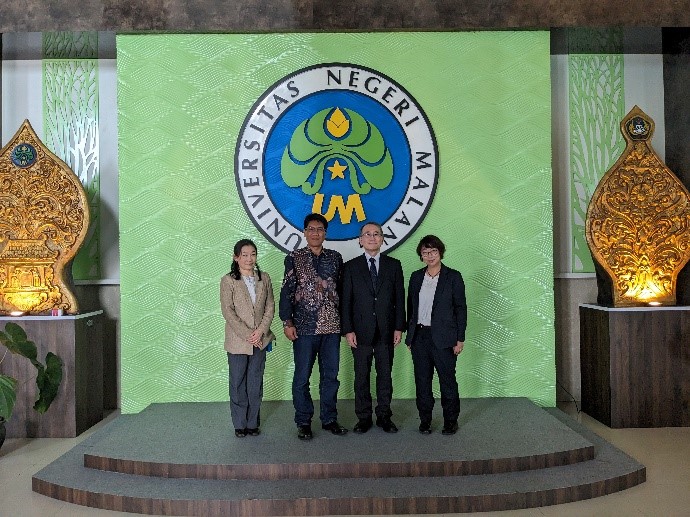 Ms. Miyayama, Prof. Afandi, Director Takashima and Prof. Kobayashi