The Ceramic Society of Japan (CerSJ) announced that IROAST Associate Professor Hiroki MATSUO was selected as one of recipients of "The 77th CerSJ Awards for advancements in ceramic science and technology" (日本セラミックス協会進歩賞) for FY2022. The award ceremony will be held on June 7, 2023.
For more information about recipients list of this awards, click here.
*Title of achievement: 「ペロブスカイト型強誘電体における光電変換機能の開拓」
For more information on IROAST's overall award achievement, please see IROAST's "Awards" page.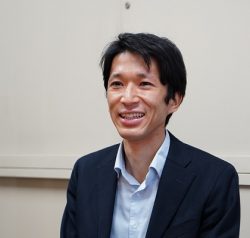 Associate Professor Hiroki MATSUO