On July 7, Director TAKASHIMA visited the University of Birmingham, UK, and met with Dr. Paul BOWEN (Feeney Professor of Metallurgy, School of Metallurgy and Materials, University of Birmingham), who is also a visiting professor of IROAST.
The purpose of this visit was to follow up on the external evaluation by the IROAST International Advisory Board Committee conducted in March 2023. Director TAKASHIMA discussed with Dr. BOWEN the future activities of IROAST and its administration, including faculty and research evaluation, and gathered information on research and faculty evaluation in the UK.
This visit was very useful for the future management and operation of IROAST.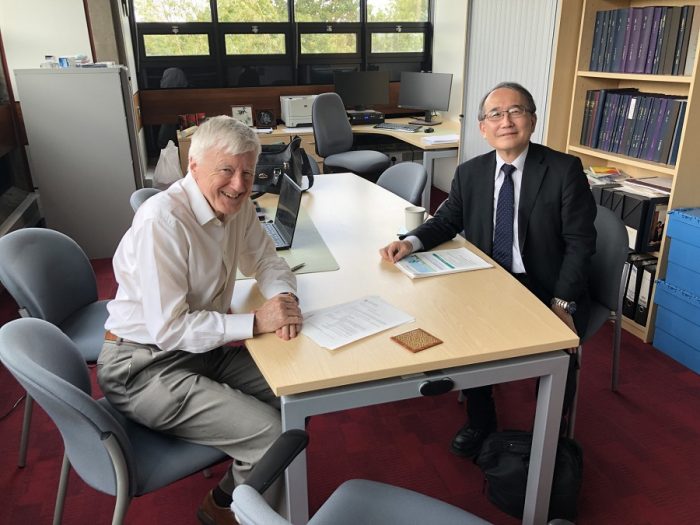 (From left, Dr. Bowen and Director Takashima)