Professor Mitsuhiro Aida of the IROAST has been successfully granted tenure and will start his new position as a professor at the Faculty of Advanced Science and Technology (FAST), Kumamoto University on July 1, 2022, and today, July 30, was his last day at the IROAST.
Director Takashima expressed his expectations for the promotion of international joint research and contribution to the University, and also that IROAST will continue to support him and hope that he will continue to play an active role in the future.
Professor Aida will continue to be involved in the IROAST project as the coordinator of the IROAST Research Cluster.
The IROAST looks forward to his continued success!
Since the establishment of the IROAST in 2016, five faculty members have applied for tenure review and all have been awarded tenure successfully.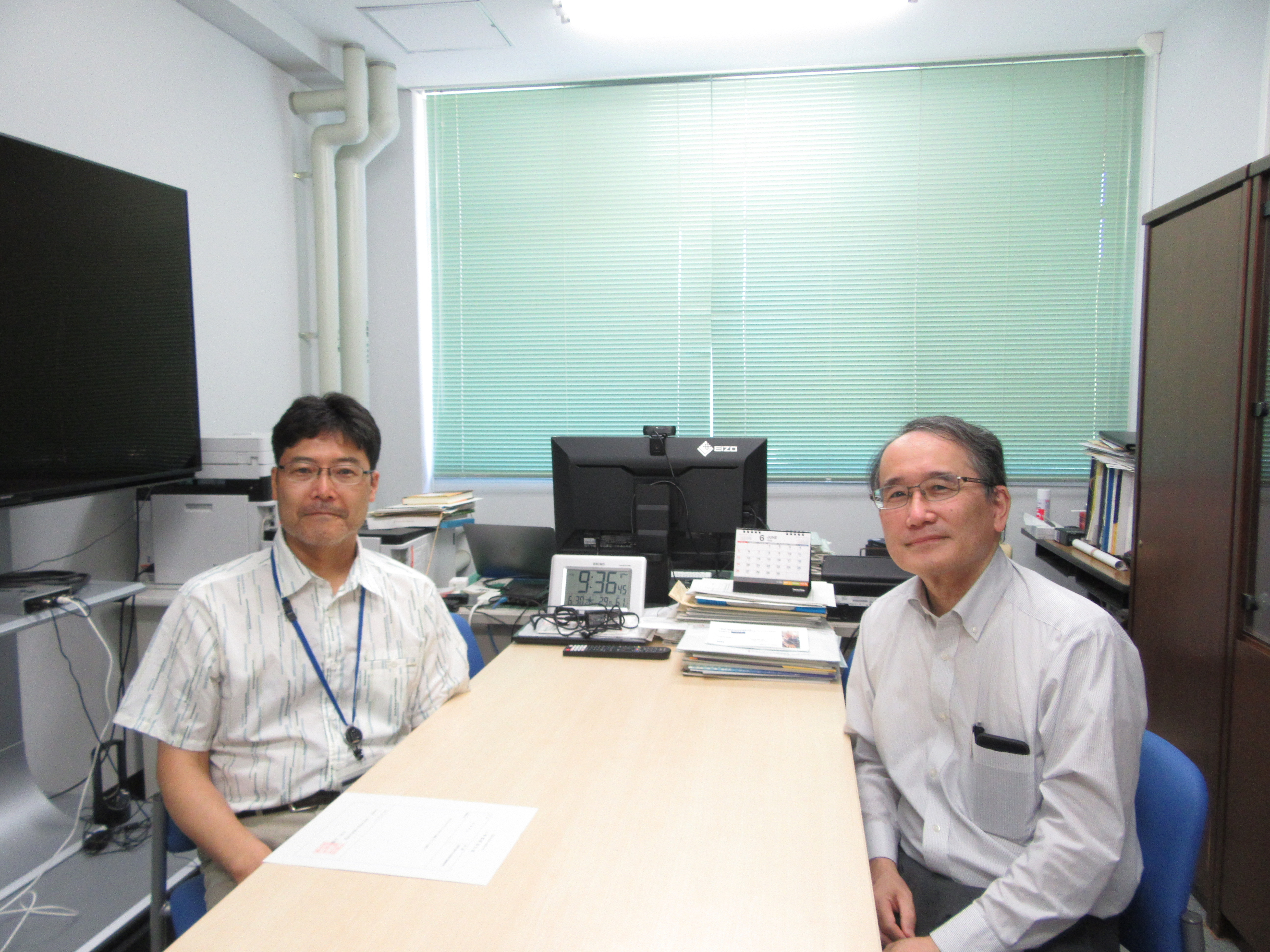 (From left: Professor Aida and Professor Takashima, Director of IROAST)