On October 5, 2023, Prof. Suttichai ASSAMURUNGRAT (Chulalongkorn University, Thailand), IROAST Visiting Professor, met IROAST Director TAKASHIMA with Prof. Tetsuya KIDA and Prof. Armando T. QUITAIN.
Chulalongkorn University and Kumamoto University have been a good partner with academic as well as student exchange since 2011, and also are actively engaging in joint research funding. Prof. KIDA and Prof. QUITAIN are longtime collaborators of Prof. ASSABUMRUNGRAT.
Prof. ASSABUMRUNGRAT will stay in Kumamoto University for 6 days to give a lecture at the 101st IROAST Seminar to be held on October 6 and to proceed collaborative research.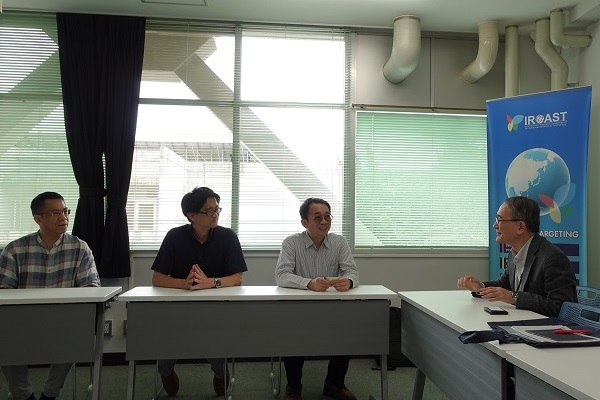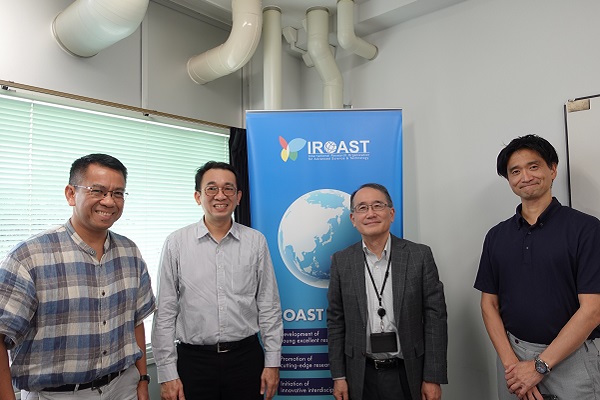 From left, Prof. Quitain, Prof.Assabumrungrat, Director Takashima, and Prof. Kida