Kumamoto University's public relations magazine "Kumadai Tsushin" vol. 87 (winter issue) featured the IROAST, and Director Takashima was interviewed and introduced our efforts and achievements. Also, Associate Professor Matsuo's research activity was also introduced. 
This article has been translated into English, so please click here to read it.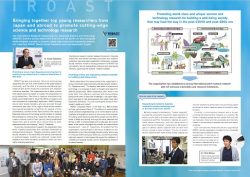 (pdf file 640kB)
---
Original version (in Japanese)      熊大通信 87号(Kumadai Tsushin vol. 87)
https://www.kumamoto-u.ac.jp/daigakujouhou/kouhou/kouhoushi/kumatu/vol_87-file/kt87_all.pdf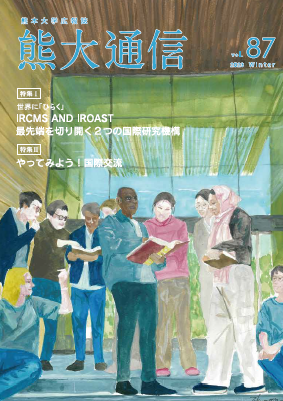 In special feature 1, IROAST and IRCMS are covered, introducing the efforts of both institutions, researchers from each institution, and the joint research conducted by researchers from both institutions.
p3-p10  特集I 世界に「ひらく」
IRCMS AND IROAST  最先端を切り開く2つの国際研究機構
それぞれの研究機構の取組みや成果、それぞれの研究機構の研究者による研究紹介、また両研究機構の研究者による異分野融合研究の紹介がされています。