Ms. CHEN Qun, a master's student at Zhengzhou University, had been on an online internship hosted by Associate Professor CAI at IROAST since December 21, 2022, and successfully completed the program on January 20, 2023. Because the COVID-19 epidemic made it difficult for her to come to Japan, the program was conducted online only.
She conducted research on the bending behavior of high-performance concrete with carbon fiber reinforced polymer (CFRP) bars.
This internship was beneficial for her and she and Associate Professor CAI are planning to publish a paper summarizing the research results from this internship. She also strongly hopes to enroll in our graduate school. We do hope to see her as one of our students in the near future.
IROAST plans to continue recruiting graduate students and young researchers who wish to do internships in the coming fiscal year. We will announce on our website when the call for applications opens.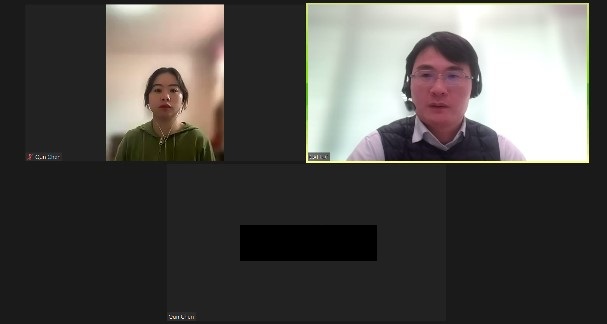 At the online meeting