IROAST Visiting Professor FURUKAWA Tomonari (University of Virginia, USA) visited Director Takashima's office on December 27th, 2021.
He was invited by Associate Prof. KUMON Makoto (FAST*) and he will give a talk at the 82nd IROAST Seminar organized by Dr. Kumon on January 7th, 2022.
Please see HERE for more details regarding the seminar.
*FAST:Faculty of Advanced Science and Technology, Kumamoto University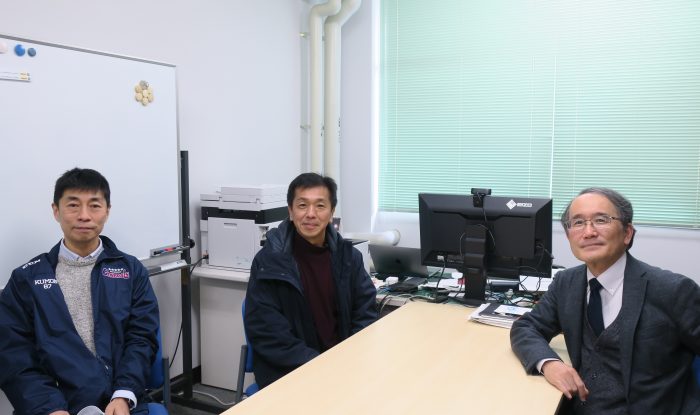 (From left) Associate Professor Kumon, Visiting Professor Furukawa, and Director Takashima