On September 1st, IROAST Distinguished Professor László PUSZTAI (Wigner Research Centre for Physics, Hungary) came to Kumamoto University all the way to Hungary for the first time after the pandemic of COVID-19!
After visiting IROAST today, he had a time to talk to IROAST Director Takashima together with Prof. Hosokawa (Specially-Appointed Professor, IINa) and Prof. Akai (Professor, IINa) .
We hope this visit will promote joint research with Kumamoto University further.
 (*IINa:  Institute of Industrial Nanomaterials, Kumamoto University)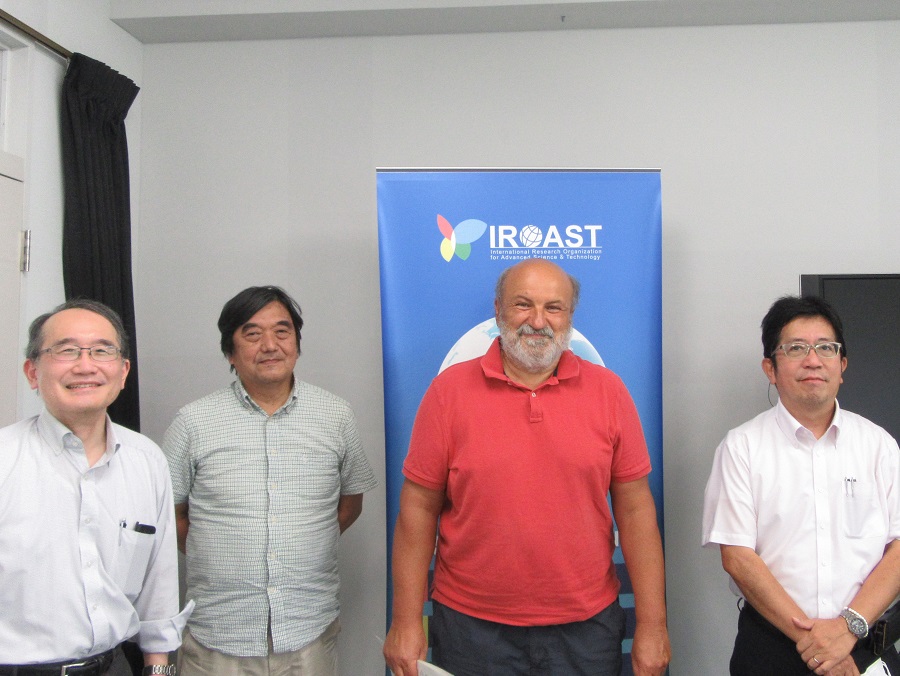 (From left Director Takashima, Specially-Appointed Professor Hosokawa, Distinguished Professor Pusztai, Professor Akai)