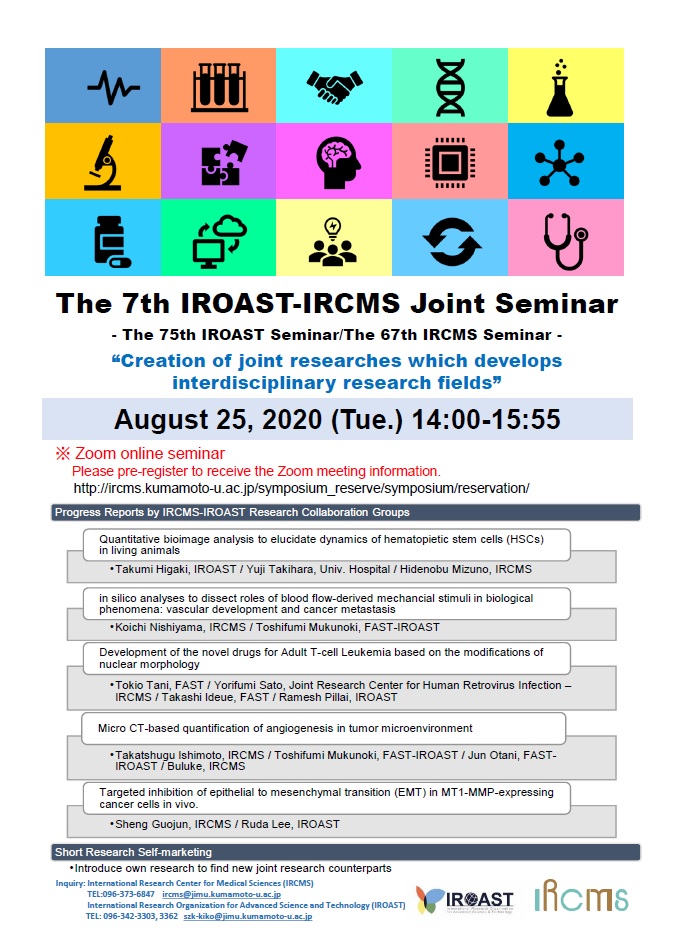 The 7th IROAST-IRCMS Joint Seminar "Creation of joint researches which develops interdisciplinary research fields" (the 75th IROAST Seminar and the 67th IRCMS Seminar) was held from 14:00 to 16:00 on August 25th, 2020.
The seminar was jointly organized by Dr. Toshio Suda, Director of the International Research Center for Medical Sciences (IRCMS) and Dr.Takashi Hiyama, the director of International Research Organization for Advanced Science and Technology (IROAST).
In addition to the researchers from IRCMS and IROAST, others from the Faculty of Advanced Science and Technology (FAST) joined as presenters.
Due to the COVID-19 situation, the presentations and the Q&A sessions were held online, using the ZOOM conference system.
Lively discussions were held among the more than 30 participants.
*For details about program (presentation titles, presenters' names, etc.)