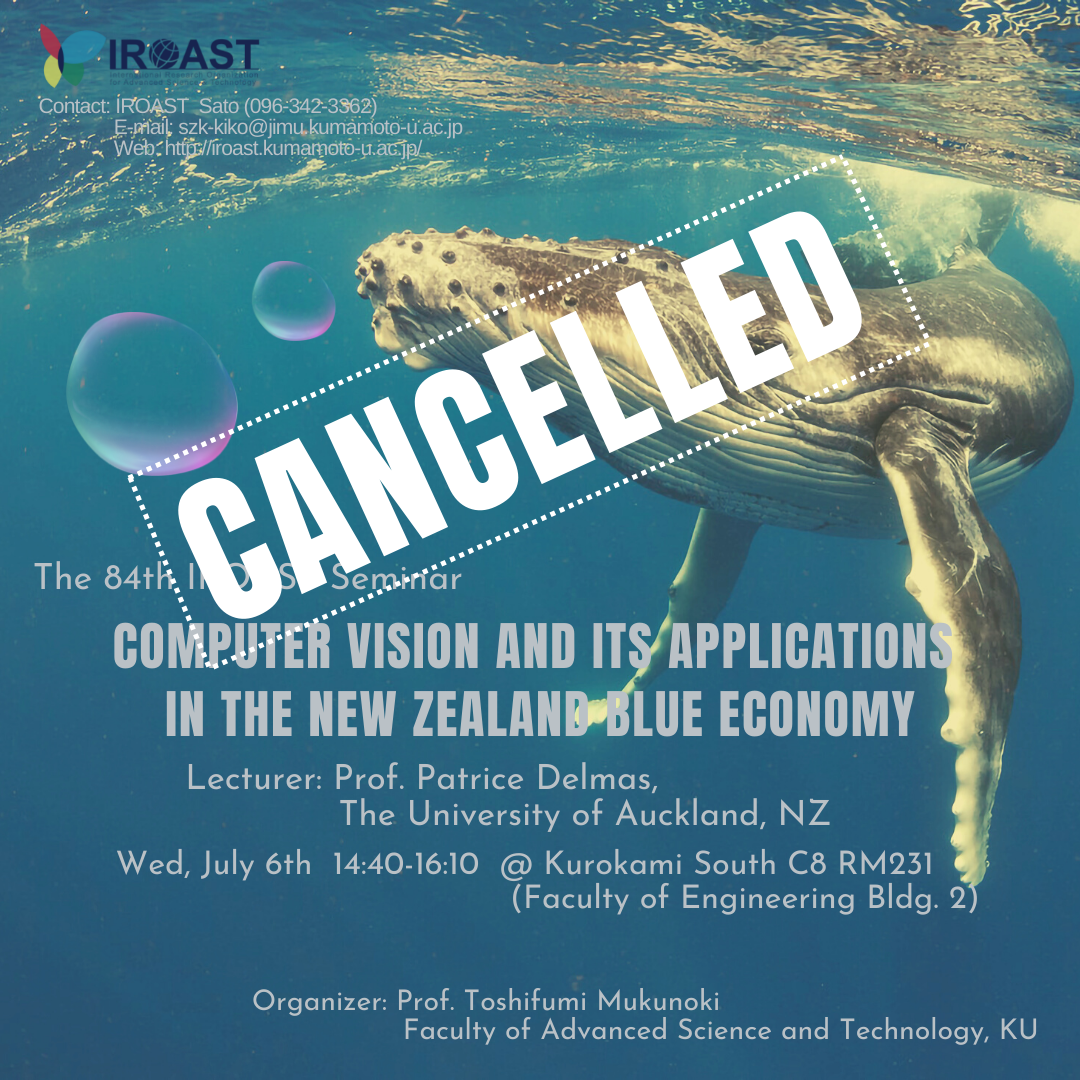 (Cancelled)
IROAST will have the 84th IROAST Seminar entitled "Computer vision and its applications in the New Zealand blue economy" by IROAST visiting professor, Patrice Delmas.
Anyone interested in this seminar is more than welcome.
We hope to see you at the seminar.
1. Date and time: July 6 (Wed), 2022, 14:40-16:10
2. Venue: Kurokami South C8 (Faculty of Engineering Bldg. 2) Room 231
                  黒髪南C8(工学部2号館) 231室
     https://ewww.kumamoto-u.ac.jp/en/about/access/campus/
3. Speaker: Associate Professor Patrice Delmas, IROAST visiting professor
                     (Department of Computer Science, The University of Auckland, NZ)
4. Overview:
 We will look at almost 10 years of progress in computer vision and AI research and applications related to the management of marine and estuarine ecosystems for conservation and sustainable resources exploitation purposes in New Zealand.
5. Organizer: Prof. Mukunoki Toshifumi (FAST/ Kumamoto University)
6. Remarks: This seminar will be held in English.
■IROAST Seminar inquiries
 Sato (ext.3362)
 szk-kiko@jimu.kumamoto-u.ac.jpv