New IROAST Distinguished Professor Konstantinos Kontis from the University of Glasgow, Scotland, gave a talk at the 45th IROAST Seminar, IPPS Lecture & Seminar No. 42, on December 11, 2018. The seminar was organized by Professor Hamid Hosano from the Institute of Pulsed Power Science. Professor Kontis  introduced his university and talked about his research into "Flow Control Techniques in S-Shaped Ducts." The attendants listened to his fascinating talk attentively.
 
Prof. Hosano
    
Prof. Kontis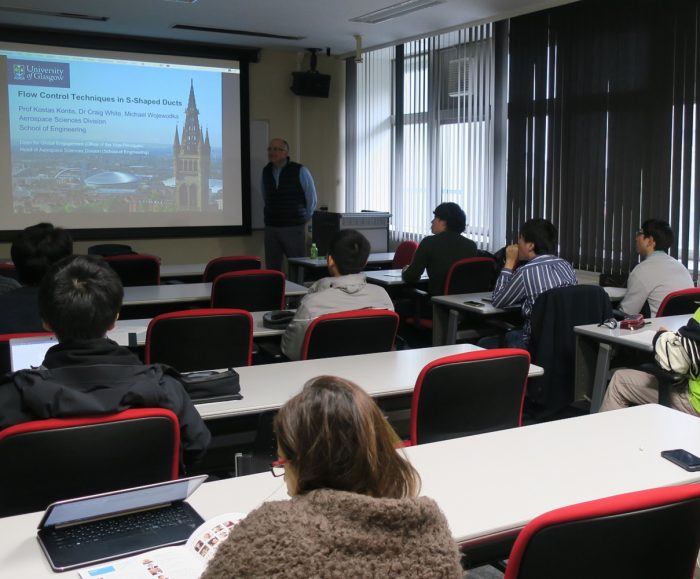 To all in Kumamoto University,
If you are interested in Prof. Kontis's presentation materials including the introduction of University of Glasgow, please contact us.  szk-kiko@jimu.kumamoto-u.ac.jp.