The 37th IROAST Seminar-International Symposium on Advanced Materials Having Multi-Degrees-of-Freedom(ISAMMDoF)-was held in the Kurokami South E1 Building on November 1-2, 2018. Professor Ichiro Akai from the Institute of Pulsed Power Science and Professor Shinya Hosokawa from the Faculty of Advanced Science and Technology organized the seminar. The seminar covered comprehensive researches on material science and technology for advanced materials with multi-DoF. There were 11 invited speakers and nine poster presentations. About 40 students and faculty members attended the seminar and listened attentively.
| | |
| --- | --- |
| Prof.Akai | Prof.Hosokawa |
Two of the invited speakers, who are New IROAST Visiting Professors, Dr. Marc de Boissieu and Prof. Matthieu Micoulaut also visited IROAST Director Hiyama in his office after the seminar.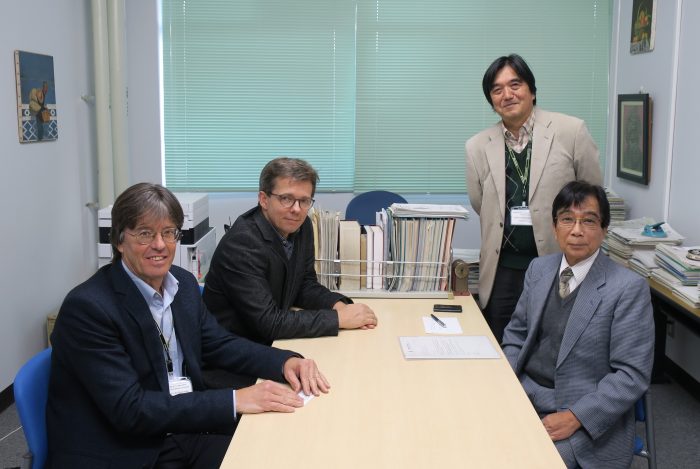 (From left, Dr. Marc de Boissieu, Prof.Matthieu Micoulaut, Prof Hosokawa, Director Hiyama)