A paper by Associate Professor Cai, an IROAST tenue-track faculty member and IROAST Visiting Professor Amir SI LARBI (ENISE, University of Lyon, France), entitled "Performance and modeling of FRP-steel dually confined reinforced concrete under cyclic axial loading", has been published online.
This is the result of an IROAST Research Cluster "Next-Generation Design of Building Structures-DfX" coordinated by him, as well.
For more information on IROAST's overall publication achievement, please see the "Publications" page.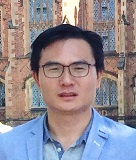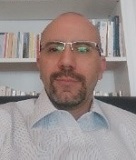 Assoc. Prof. Cai           Prof. Si Larbi