Mr. Yue WEN who completed "IROAST Internship Program" last month entered in Graduate School of Science and Technology, Kumamoto University in this April and today he visited Director TAKASHIMA with his host professor, Associate Professor CAI.
His internship program was conducted online due to the impact of COVID-19, and the scanned certificate of complete was sent to him by email when he completed the program in March. Then this time Mr. WEN finally obtained the certificate from Director TAKASHIMA in person.
For more details of his program, please check HERE.
We wish him a fulfilling campus life at our University!
(From left) Mr. WEN, student entered in "Graduate School of Science and Technology" and IROAST Director TAKASHIMA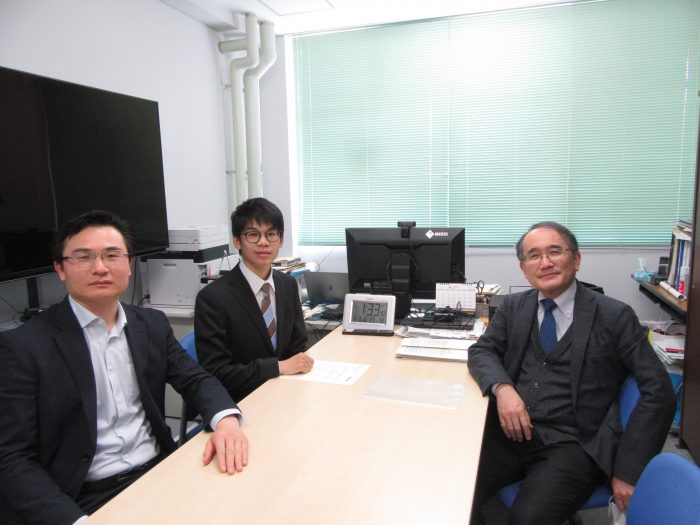 (From left) Associate Professor CAI (IROAST), Mr. WEN, and Director TAKASHIMA