English     Japanese
Contributing to the medical field and reducing the environmental burden by developing a ferroelectric material with high electrical energy storage capacity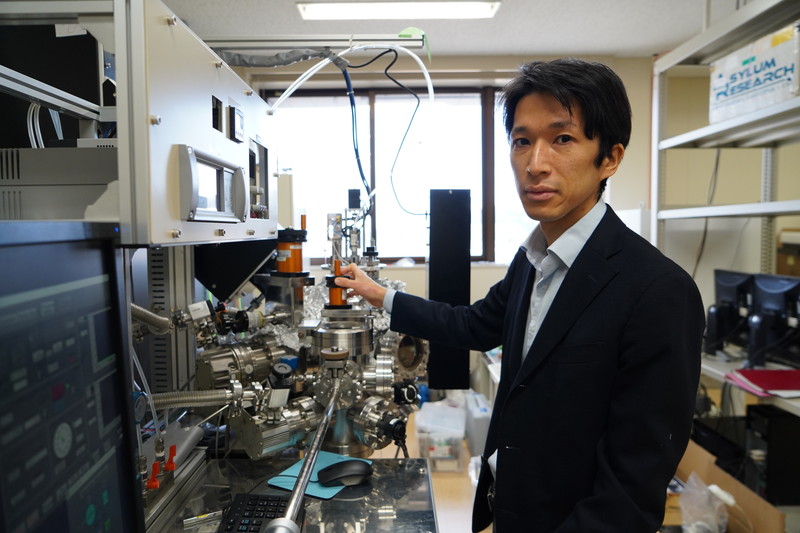 Assoc. Prof. Hiroki MATSUO
International Research Organization for Advanced Science and Technology (IROAST)
(Period at IROAST: from June 2021)

We are surrounded by a vast number of electrical appliances. These appliances contain what are called "ferroelectric" materials, which can store and release electricity in a very short period of time. Associate professor Hiroki Matsuo is conducting research that will enrich our lives by developing higher performance ferroelectric materials.
■ Aiming to develop ferroelectric materials that will lead to smaller and high-performance electronic devices
Q: Please tell us about the content of your research.
Matsuo: I am developing ferroelectric materials. The ferroelectric materials are used in multilayer ceramic capacitors that are always included in products that handle electricity or radio wave. The multilayer ceramic capacitors are very small, so hundreds of these capacitors are installed in cars, smartphones, and personal computers. I am aiming to develop ferroelectric materials with high electrical energy storage capacity that can be used for a long time by changing the combination of elements that compose it by deliberately introducing impurities.
I have been researching ferroelectric material since I was a university student, but I was involved in different fields of research for about 4 or 5 years before coming to IROAST. Spending time away from researching ferroelectric material and coming to understand different fields of study gave me a new perspective and I feel that it revitalized my research.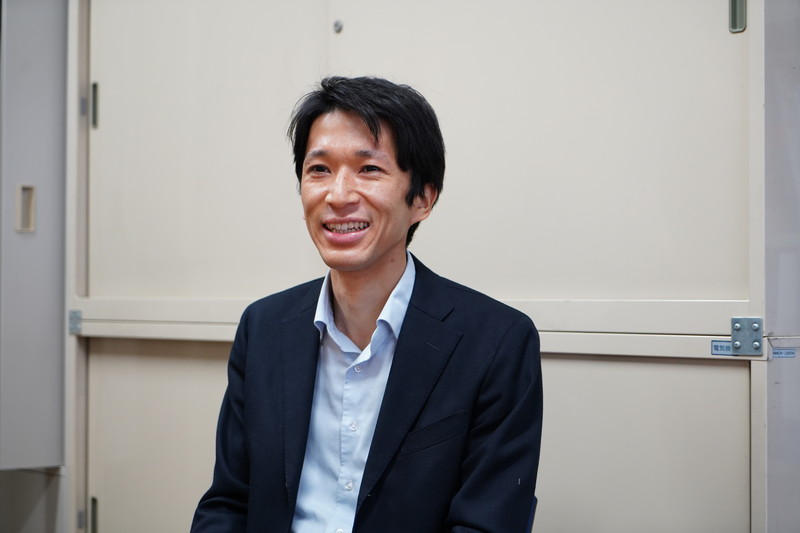 Q: How do you want to develop ferroelectric materials?
Matsuo: I want to work on the development of ferroelectric material that has both high energy storage capacity and high storage efficiency. If the energy storage capacity of ferroelectric material increases, multilayer ceramic capacitors will decrease in size and increase in capacity, leading to various smaller, high-performance electrical devices. Smaller wearable devices will enrich our lives, and this research may also contribute to the development of implantable medical devices.
More efficient energy storage can also reduce the power consumption and power loss of electronic devices. This will enable the manufacture of electronic parts and electronic devices with little energy loss, which will also reduce the burden on the environment.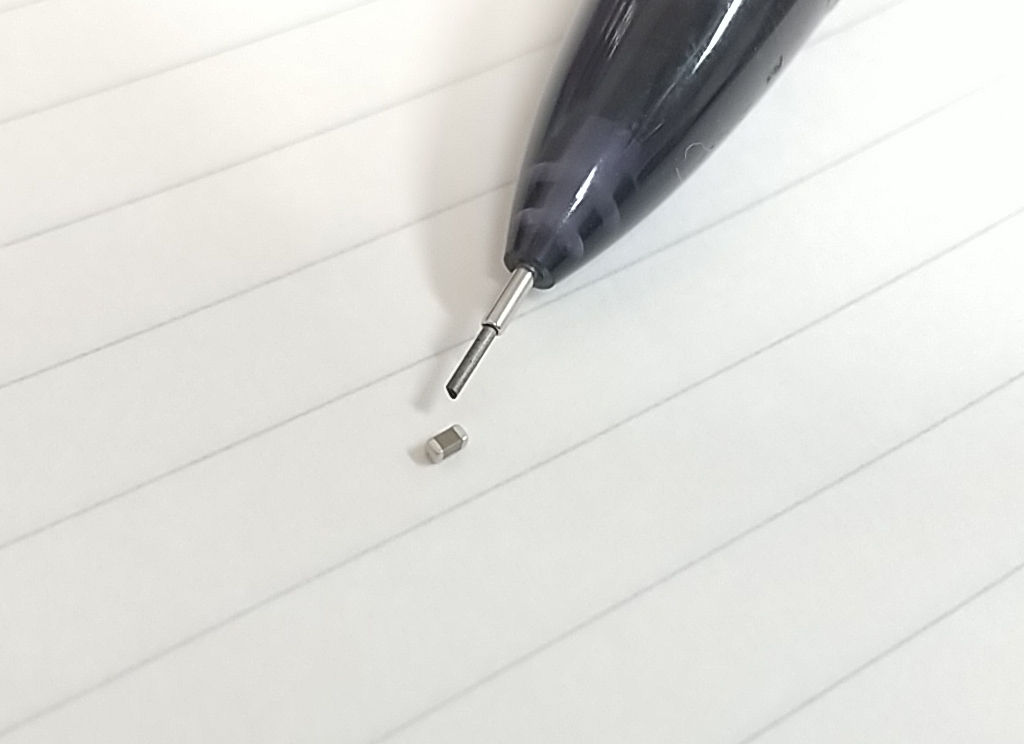 ■ There are systems and facilities that provide generous support to young researchers
Q: Please tell us why you decided to come and what attracted you to IROAST.
Matsuo: The reason I came is because there was an open recruitment of researchers that matched my research field. Also, Kumamoto University has a strong record of research in the field of materials research, so I thought IROAST at Kumamoto University would be the best place to improve my experience.
Once I actually arrived, I was inspired by professors researching similar materials to my own, and also professors from different fields of research. I am also able to use the research resources and research equipment of professors with whom I manage the laboratory, which I feel has enabled me to conduct research that I definitely could not have achieved on my own. I want to expand the scale of my research in the future while making full use of the resources and equipment made available to me.
Q: How do you find living in Kumamoto?
Matsuo: I lived in the Kanto region before coming to IROAST. Kumamoto is close to the natural environment, which is great. But I do not feel inconvenienced in any way. It is easy and comfortable to live here. On my days off I often go for a drive to Aso, and my children are still young, so I take them to Tatsutayama and agricultural parks to play.
Q: What is your message to young researchers?
Matsuo: At other universities and research institutes young researchers often conduct their research under the supervision of veteran professors, but at IROAST, young researchers are provided with generous support as one of the researchers. I am currently conducting international joint research with a Korean venture company, but I could only achieve this with the formation support provided by the IROAST research unit. IROAST creates new research opportunities and supports research budgets, making it a very attractive place for young researchers.
---
Related links
- Energy material / Functional Materials Lab. | Division of Information and Energy, Faculty of Advanced Science and Technology