IROAST has digitally published the "IROAST Annual Report 2022".
In this report, the research activities of our faculty members and the activities and research results of researchers supported by the IROAST Research Support Program are reported for the FY2022 (April 2022 – March 2023).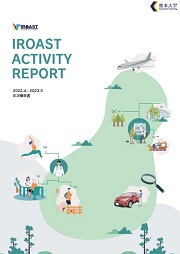 In addition,  a digest version, "IROAST Activity Report" was also published as a colored booklet.
*Click here for the PDF version.