From July 10 to October 20, 2023, Dr. Ta Thi Hoai from VNU University of Science, Vietnam National University, Hanoi (VNU-HUS) participated in the IROAST Research Internship Program hosted by Professor Toshifumi Mukunoki (FAST, Kumamoto University).
On October 20, the final day of her internship program, Director Takashima handed her a certificate of completion, and together with Prof. Mukunoki, they exchanged views on the content of her internship and future plans.
After taking the online internship, she received an 8-week, in-person internship at Kumamoto University starting August 28.
Despite the limited time, she actively worked on four research projects and produced good results. After returning to her home university, she will continue to work with Prof. Mukunoki toward the publication of co-authored papers.
We will deepen our relationship with her and her university, including the possibility of accepting her students.
| | | |
| --- | --- | --- |
| Name | Project Title | Photo |
| Dr. Ta Thi Hoai | Hydraulic barrier performance of coal fly ash based geopolymer subjected to ammonium solution | |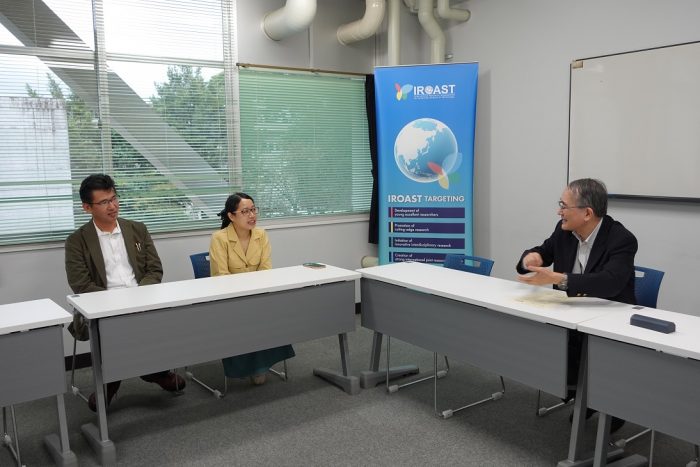 Discussion with Prof. Mukunoki, Dr. Ta Thi Hoai, and Director Takashima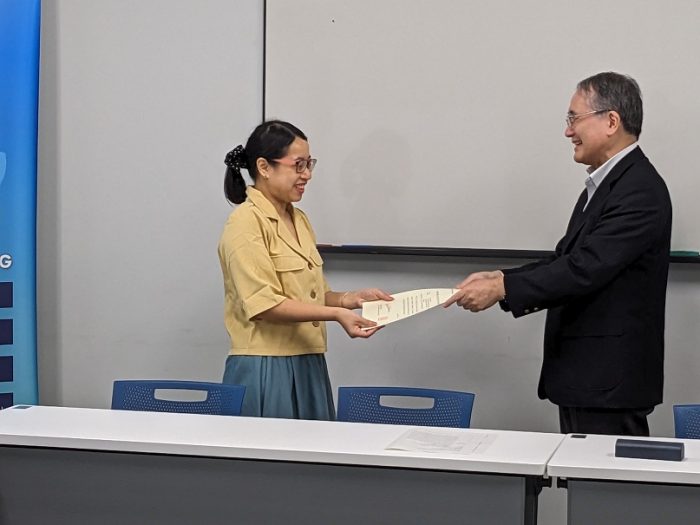 Certificate of completion awarded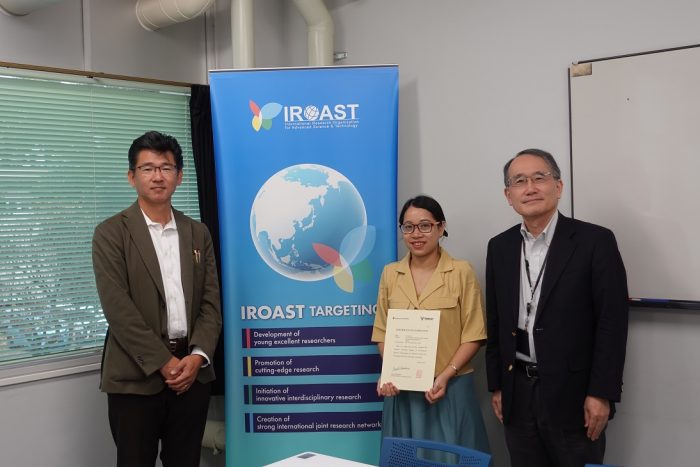 From left: Prof. Mukunoki, Dr. Ta Thi Hoai, and Director Takashima