The 2nd term of the "IROAST Research Internship Programs (online)" coordinated by Associate Professor Atsushi SAINOKI, an IROAST International Joint Research Faculty Member, started last week and two graduate students from Shandong University of Science and Technology in China are participating.
The 1st term of this internship program has already been conducted in December 2021, and this 2nd term is scheduled for 4 weeks until June 16, 2023.
This internship program is being conducted online only due to recent social situation.
Thus, through "IROAST Research Internship Program", IROAST provides students and young researchers affiliated with overseas universities and research institutions with opportunities to gain various experiences and grow as researchers through research in an environment different from that of their home laboratories.
If you are interested in this internship program, please click here for details.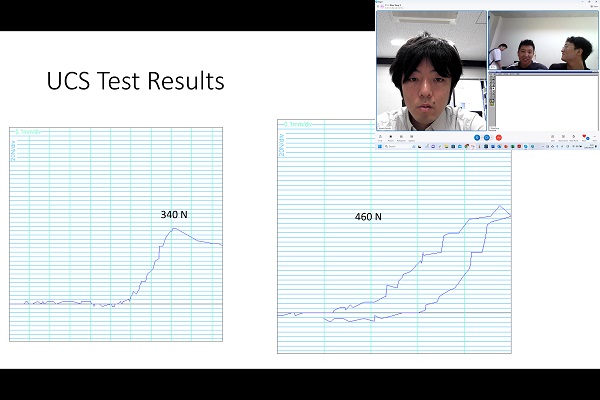 Online session on May 28, 2023