IROAST will hold the 9th  IROAST Seminar-4th International Symposium on Kumamoto Synchrotron Radiation (ISKSR4): Cooperation of Experiments and Computer Sciences-on May 15, 2017.
Dr. László Pusztai, IROAST's distinguished professor, and seven other researchers will give talks on their research. Interested researchers and students are welcome to attend the symposium. We hope to see many of you there.
Please see the poster and program.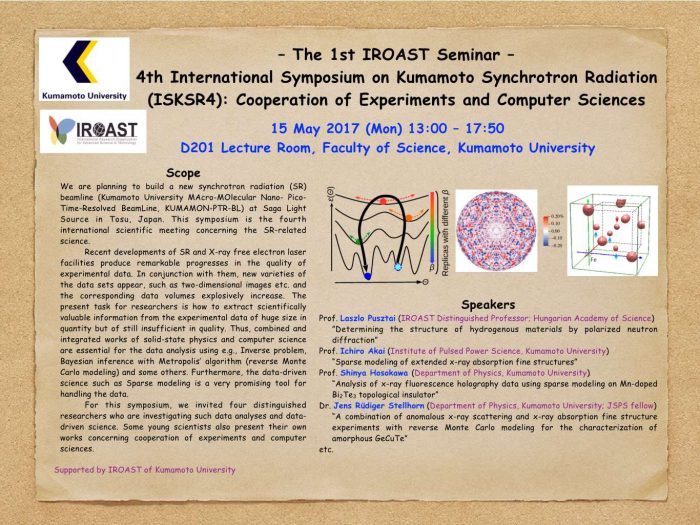 Contact for ISKSR4:  Prof. Shinya Hosokawa
Email:
hosokawa@sci.*
(Please change "*" to "kumamoto-u.ac.jp".)
Contact for IROAST seminar: IROAST Secretariat
Email:
szk-kiko@jimu.*
(Please change "*" to "kumamoto-u.ac.jp".)