Mr. Fuchao ZHAO (Sichuan University, China/ENISE, University of Lyon, France), Dr. Amir SI LARBI (ENISE, University of Lyon, France/an IROAST Visiting Professor), and their host faculty Dr. Gaochuang CAI (tenure-track associate professor at IROAST) have published a new co-authored paper online titled "Seismic behavior of bolted precast concrete wall panels under cyclic loading and a simplified hysteresis model".
The first author of this paper, Mr. Fuchao Zhao participated in the IROAST Internship Program from January 17 to February 25, 2022, and is continuing joint research with Dr. CAI.
This is also the result of the IROAST research cluster "Next Generation Design of Building Structures - DfX" coordinated by Dr. CAI.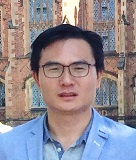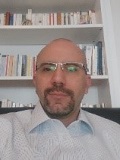 Assoc. Prof. Cai            Prof. Si Larbi