・Professor Pusztai safely visited IROAST in September for discussing with the cluster members in Kumamoto University (See photograph below.).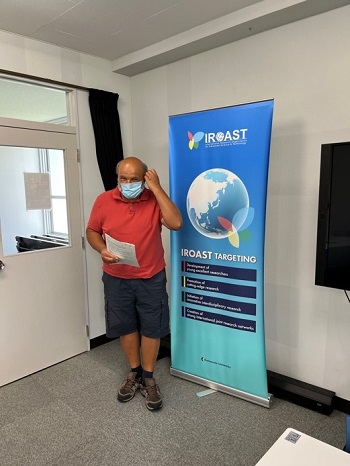 ・By using internet connections, the cluster members discussed each other about scientific projects. As a results, four internationally coauthoring papers in the research cluster were published in journals.
   1. Structural Properties of Chalcogenide Glasses and the Isocoordination Rule: Disentangling Effects from Chemistry and Network Topology
   2. Phonon dispersion curves in the type-I crystalline and molten clathrate compound Eu8Ga16Ge30
   3. Relationship between atomic structure and excellent glass forming ability in Pd42.5Ni7.5Cu30P20metallic glass
   4.  Structure Determination in a new Class of Amorphous Cluster Compounds with Extreme Nonlinear Optical Properties
・A new collaboration started with an Italian group, Prof. Di Cicco of University of Camerino on the developments of analytical methods for synchrotron radiation data.We carried out an international symposium at Kumamoto University in September on site, and some of the members visited them in December (See photograph below).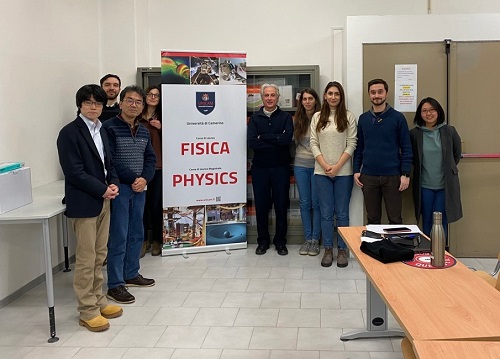 ・Two young Japanese collaborators promoted to be post-doc researchers in other universities from April 2023.
・Professor Akai organized an educational program on the data science for doctoral students at Kumamoto University, other universities, and industrial company members to educate the Bayesian inference, Sparse modeling, and so on.